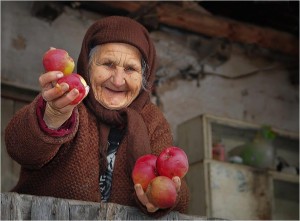 You reap what you sow!
Give and it will be given to you. A good measure, pressed down, shaken together and running over, will be poured into your lap. For with the measure you use, it will be measured to you.
Principles from Scripture… worked out in daily life.
What goes around comes around!
Pay it forward!
God's principles are in operation, whether we believe them or not, but I've discovered that when you harness the principles of God with faith in His provision and goodness… then amazing things can happen.
Because our trust is then focussed on Him, and not on the "stuff", not on the money, or the time, or the effort… but on the fact that He is faithful to His Word, and that He loves His children.
Some people say – you give, because you have, but I say we have because we give… it took risks – many times, but God has always proved faithful and generous… It's His nature !
We will never really know the provision of God our Loving Father, our Provider and Generous Giver, until we begin to trust Him enough to give of ourselves, our love, our lives and our resources to Him… which is most  often worked out as we give to those around about us, often through our local church.
We will never really know the rich blessings of God in our lives until we begin to be a blessing to others.
Nice thought?… even better when we live it and see it!